3 - Categorise Your Content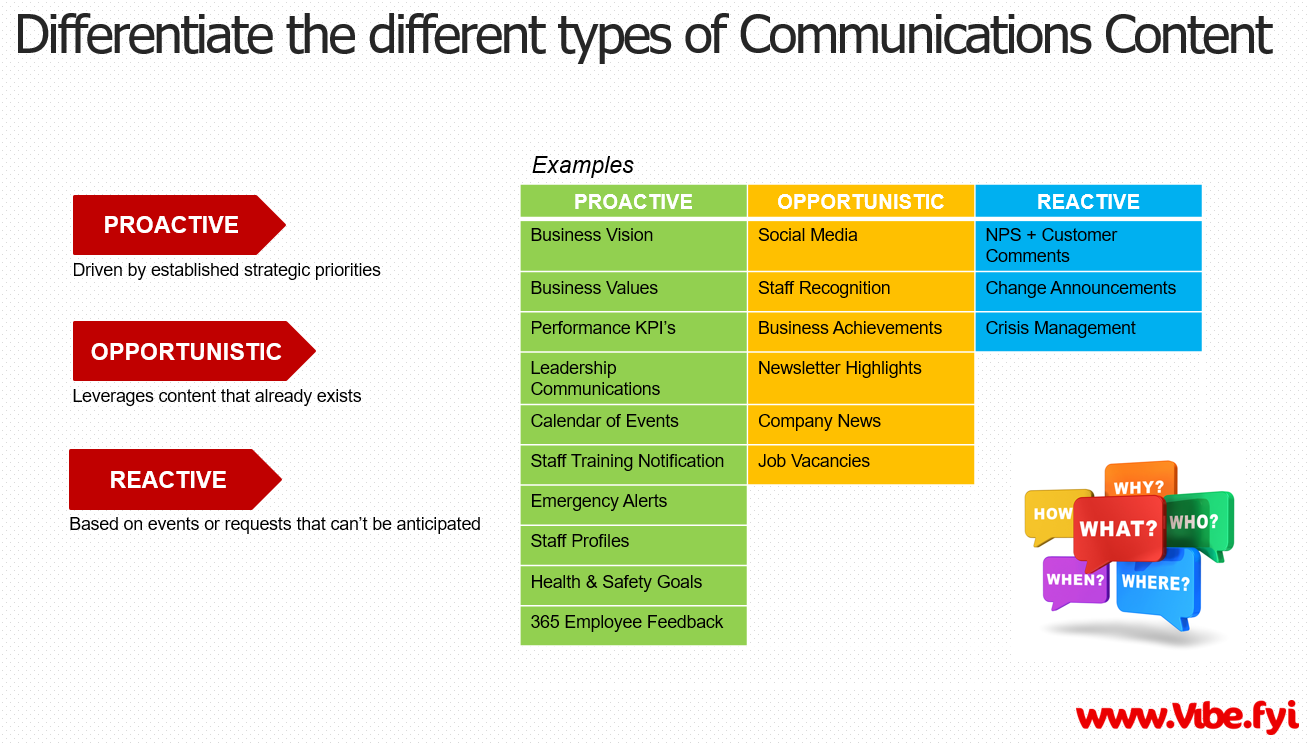 What content do you have to work with?

What can be automated to save you time?



What content needs to be created?

Which system would you prefer to manage your content in?
A custom content stream in Your Vibe portal or an automated stream. e.g.


Related Articles

4 - Content Planning

TIP: Scroll down to view or download the free content planning templates. Well structured and effective visual communication is key to the success of your Vibe channel. Before you start planning, be sure to activate the following: Align & Define your ...

Content & Copyright

TOP TIP: Refer to your key objectives (often) to keep your content on track. Possible sources of content Mix it up Your audience will not watch a screen full of static 'adverts' or messages from 'the boss'. So, pose a hypothetical question in your ...

What can the Vibe communication platform communicate?

Staff facing or internal displays Wondering what content to put where for maximum impact? Business Performance Data e.g. Power BI, SharePoint, Outlook 365, Yammer, Halo Bi, Google Sheets, etc Project goals, sales data, churn rate, top performers, ...

2 - Benchmarking (Why it's important)

How you measure success comes down to what your key objectives are. Our recommendation is to list the top 3 outcomes you want Vibe.fyi to achieve, consider how you will measure these outcomes then take a before and during snapshot. Here are some ...

Training (Messages)

Slide Inspo ​ ​ Template Data Tips Sheet Column Content Required Content Heading Any text YES Content Summary1 Any text YES Content Summary2 Any text. If you want to show multiple messages on the slide, you can separate them with a new line and a ...