Image Gallery (Full Screen)

Layout = Panels
Use this layout option for a straightforward set-and-forget approach to the placement of your caption. Change the colours for: Font, Panel colour & Panel highlight colour.

Layout = Graphic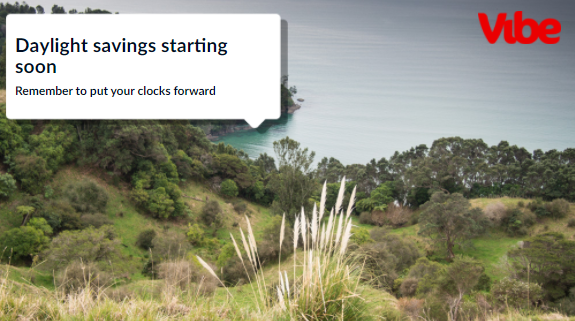 Use this layout option when you want more control over the design and placement of the caption.

The overall placement, preset margins, text alignment and animation direction, will give you many possible combinations to suit your requirements.
Position = Top-left / Top-Centre / Top-right / Bottom-left / Bottom-centre / Bottom-right

Animate = From top / From bottom / From left / From right

Text align = Left / Centre / Right / Top / Middle / Bottom

Margins = Narrow (25 pixels) / Moderate (50 pixels) / Wide (75 Pixels) / Extreme (100 Pixels)
Bold options = selected by default
Ideas for the Graphic
Create a graphic that compliments your brand.
Asset Download
Take advantage of downloading our default assets as a guide to create your own, if you wish to change them.
Related Articles

Poster (Pan & Scroll)

Have you just been handed a portrait sized infographic that's been impeccably designed by your graphics team? Have you been emailed a handful of printable A4 pdf's that you need to get on Vibe immediately, but you don't have time to deconstruct the ...

Screen Takeover

Learn how to inject a campaign slide or livestream event on screen at an exact date and time. This is ideal for Livestreaming events such as YouTube and Zoom. NB: Emergency (Full Screen) info bar alerts will take priority over an active slide screen ...

Image Optimisation

Image Compression For the best results, we highly recommend compressing your images before you uploading your images. Compressing the images will give you a big reduction in file size without losing quality. Online Compression The following free ...

Training Gallery (Geometric)

Slide Inspo ​ Asset Download Take advantage of downloading our default assets as a guide to create your own, if you wish to change them.

Advert

Slide Ideas While we don't recommend using your workplace digital signage to display static graphics on repeat, you can easily upload images. Here are our tips for using static graphics: For best results, create your images at the correct dimensions ...