The Information Bar displays high priority messages or alerts and can be tailored to show on one or more of your large format displays, screensaver and/or webview.

TIP: If you have multiple info bar alerts onscreen, use a variety of themes to make each one standout

Design Inspo

You can also design and create an animated gif! Check out our own Vibe webview channel below, the background is an animated gif that just rotates through 3 of our positioning statements. It's attached to this page, so that you can use it as a base for your own inspiration.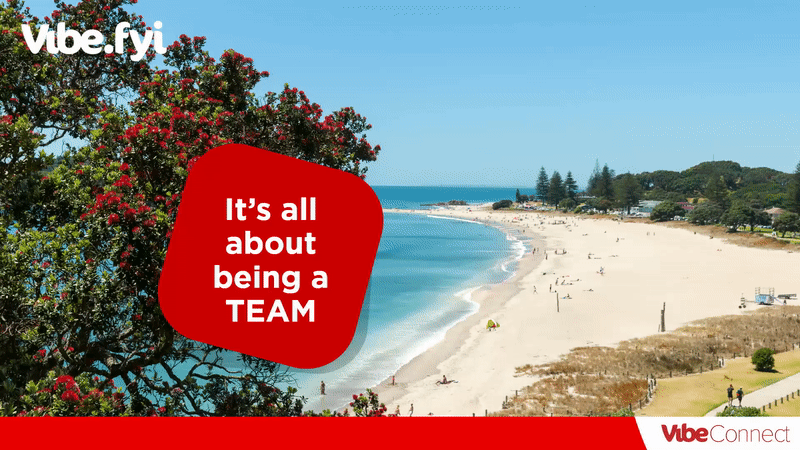 Adding a default theme

Should you wish to design and add your own image - like our Vibe/Inspire/Connect/Engage animated gif, follow the following steps.
Add relevant details to Digital Signage Global Settings


This sets a global default design


Add relevant details to Settings | Info Bars


This sets a default design based on location, which is handy for different brands.



The Landscape Screen Size

needs to have enough padding to allow for the graphic part of the image - so that no content will show over the top of it.




So in this instance, 450 pixels is added "right padding".



The Portrait Screen Size

needs to also be set with smaller padding. This allows for more content to be seen on screen.



On a Portrait screen, the animated Gif is 'cut off', so that you cannot see it on screen. This is because, the is image is left-aligned. Author comment: Our office doesn't use a Portrait screen. If it did however, I would ensure any required design elements/logo, was positioned to the left of the image, so that it appeared on both Landscape and Portrait orientations. Ensuring that the padding in the Screen Sizes was changed accordingly.