Start using Vibe like a pro!
We're super excited to get you started and using Vibe like a pro.
Hint: It's super simple!
Watch the quick Vibe Product Tour
Maximise what you can achieve with Vibe.fyi
Watch the Getting Started series

These short video tutorials below are a great, fast way to get up to speed on using Vibe:

After watching the Vibe Getting Started tutorial series, use your login details to access your personalised Vibe portal.
Then,
change your password immediately
after logging in successfully.

For the best experience, we recommend using any webkit browser (i.e. Chrome, Safari, Edge)
Use Vibe.fyi on-the-go

Make using Vibe even easier…
Then use your
unique ID
and
portal login
to sign in to the app.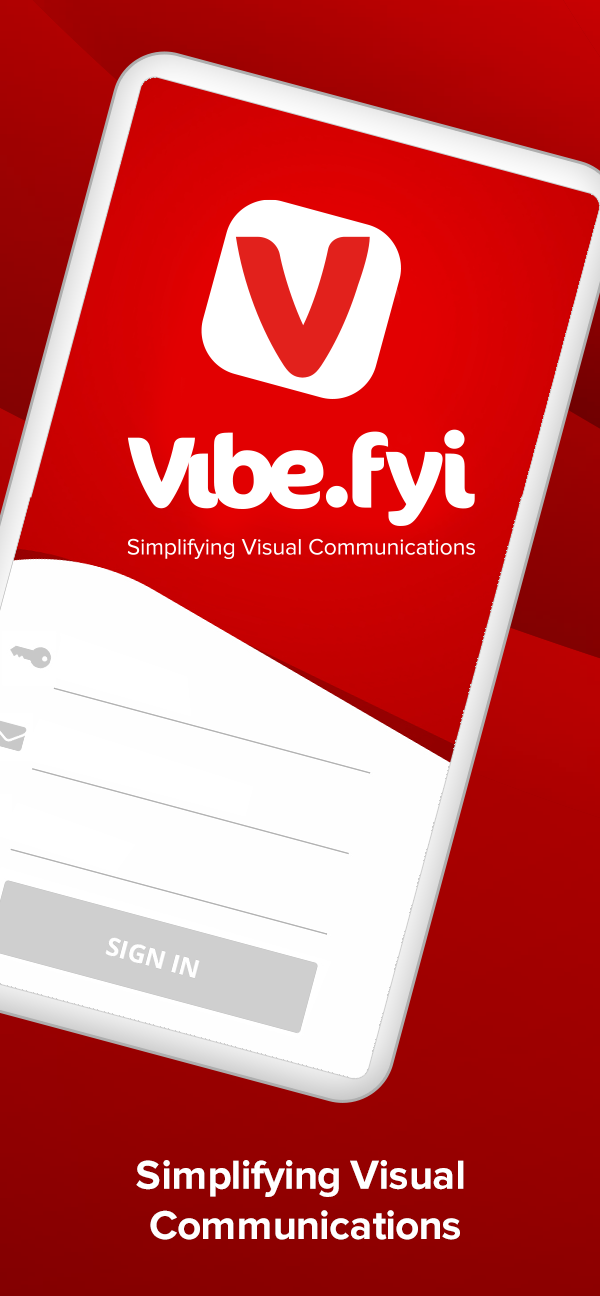 ​

Related Articles

1 - Align & Define your Vibe Team

We are launching our visual communication channel and we are looking for content contributors! Are you passionate about producing and publishing fresh visual content on a regular basis? Do you have your finger on the pulse when it comes to what's ...

Vibe.fyi Support Agreements

Vibe.fyi offers 3 support agreements, with the option of upgrading to a higher support agreement. Pay-as-you-go (PAYG) Total Care Premium Care Inclusive time (pre-paid) for Customer Success Resource. Used for; 3 Hours Per Month 6 Hours Per Month - ...

What can the Vibe communication platform communicate?

Staff facing or internal displays Wondering what content to put where for maximum impact? Business Performance Data e.g. Power BI, SharePoint, Outlook 365, Yammer, Halo Bi, Google Sheets, etc Project goals, sales data, churn rate, top performers, ...

Virtual "Vibe Assist" Assistance

Invest in this bespoke service designed to keep your content current, fresh and focused! Consider how well your business will benefit from having a strong company culture and an engaged workforce, driven through effective communications - this ...

COVID-19 - Resources & Slide Ideas

Tips As businesses start to reopen, keeping your staff and visitors safe is a priority. With Vibe, you can get the latest COVID-19 updates onscreen in near real-time; efficiently and effectively. TIP #1: Assess your content and decide if you have an ...