Google API - Google Sheets
Our Google API module helps you to connect your Google Sheets data to your digital signage.


NB: The Vibe.fyi support team can setup and add a Google Sheets API client ID & secret on your behalf. If your preference is to manage your own Google Sheets API project, please create a new project here -
https://console.cloud.google.com/apis/credentials
. Then send your
client ID & secret to
support@vibe.fyi
or login to your admin console and enter the details in the Google API global module settings.
Connect your Google Account
Login to the admin console

Open Contegro Start > Administration > Global Module Settings

Open 'Google API'


Authenticate one or more Google Accounts



If your browser has a pop-up blocker, please adjust the settings to allow the 'Google sign in' page to load.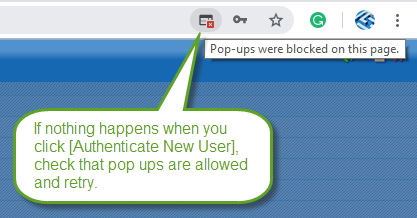 Link to your Google Drive folders
Complete the authentication steps above

Open your Google Drive folder and copy the folder ID into the global settings



Hit enter or add a line break to add multiple Google Drive Folder IDs

Tips & Tricks
Copy shared templates

Open the supplied link in your browser (e.g. https://docs.google.com/spreadsheets/d/..../copy)

Click [Make a copy]


Sign in with your Google Account


Rename the file


Move the saved file to your Google Drive folder

Delete empty cells

Remove empty columns and rows

Images

Valid URLs can be used to insert images in your Google Sheet. We highly recommend that you host images locally on your website, a secure site or FTP folder with 'Read' permissions. To link to an image URL, enter
=image("<add URL between quotations>")
in the cell.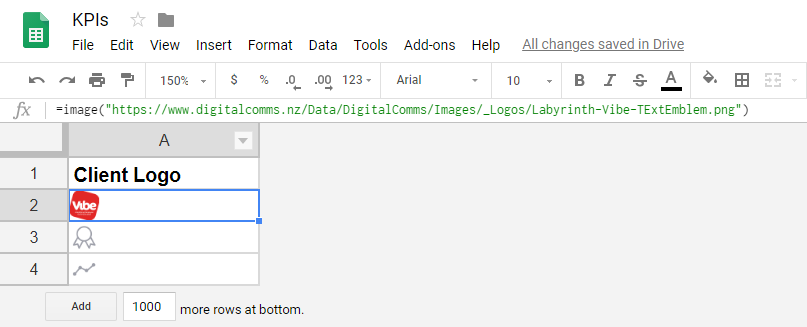 ​
Caching

The 'Minutes to cache Google API calls' global setting determines how long it will take for documents and changes within the linked Google Drive folder(s) to be updated.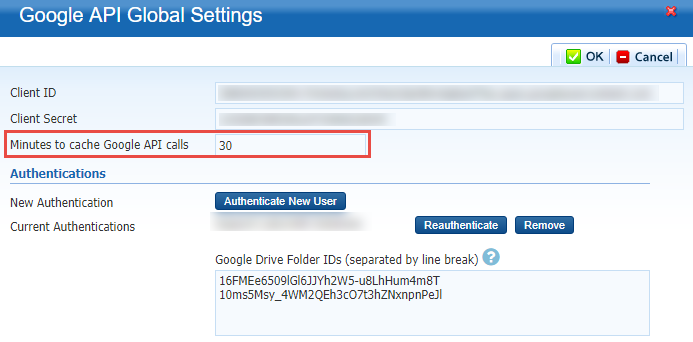 Related Articles

MicroStrategy API

Connect MicroStrategy to Vibe To connect your raw MicroStrategy report JSON to Vibe, please follow the steps below: Create an active account for 'Vibe' and allow access to your PROD & DEV pages Supply the following information to support@vibe.fyi. ...

Report - Location API Details

Login to the admin console Open the Contegro start menu and select Add-on Modules > Digital Signage > Reports By default, the Location API Details report is generated when the page opens. Use this report to monitor the last synced time for each of ...

Azure API - SharePoint

This article assumes that you are signed up for Windows Azure. If not, please sign up at https://signup.azure.com NB: You may need to enter a credit card number, but we don't need you to do anything which costs money, so you won't be charged. Step 1: ...

Windows Azure: Yammer API

Step 1 - Create a Yammer app Login into your office 365 account and register a Yammer app at: https://www.yammer.com/client_applications Enter the following details: "Application Name" "Organization" "Support e-mail" "Website" "Redirect URI" - Please ...

Install Checklist - Hardware & Network Requirements

Step 1: Pre-Installation Checks Equipment Wireless Keyboard & Mouse (with a single USB receiver) OR, Wired Keyboard Screwdriver Power Wiring If electrical and/or network wiring is required, please contact your preferred, registered electrician. Power ...