Playlist permissions

Expand your playlist to view the permission settings

Set to Everyone to allow access to all active users or turn the Everyone toggle off to select specific user groups
Notes:

Permissions are visible to users who belong to multiple user groups and/or users who have admin access.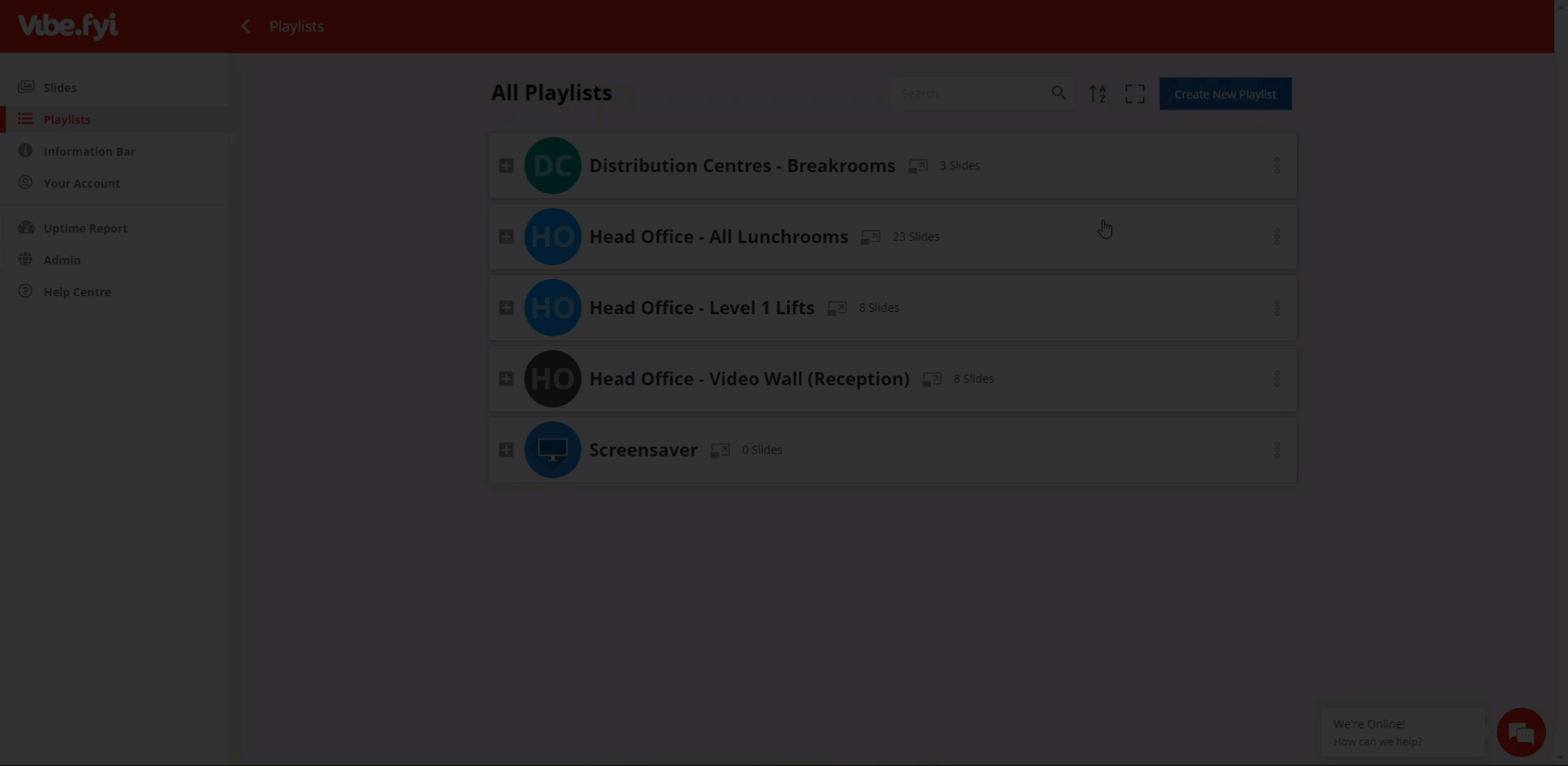 0224544
Rename playlist
Create or open your playlist
Click on the playlist name to edit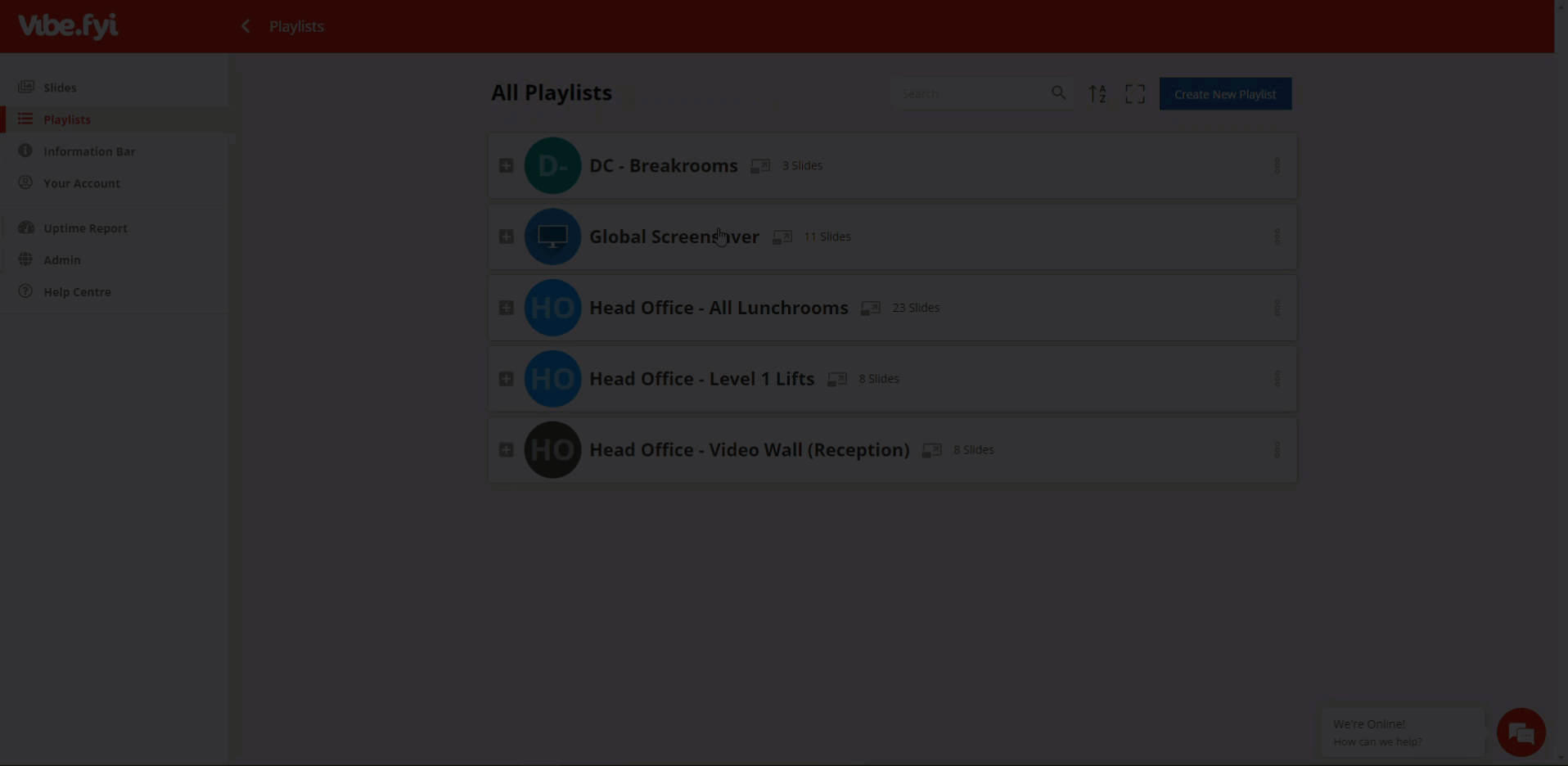 Select a playlist avatar image

Create or open your playlist

Click on the avatar to open the image manager (or the camera icon to open file explorer) and select an image

Click on the cross to remove the avatar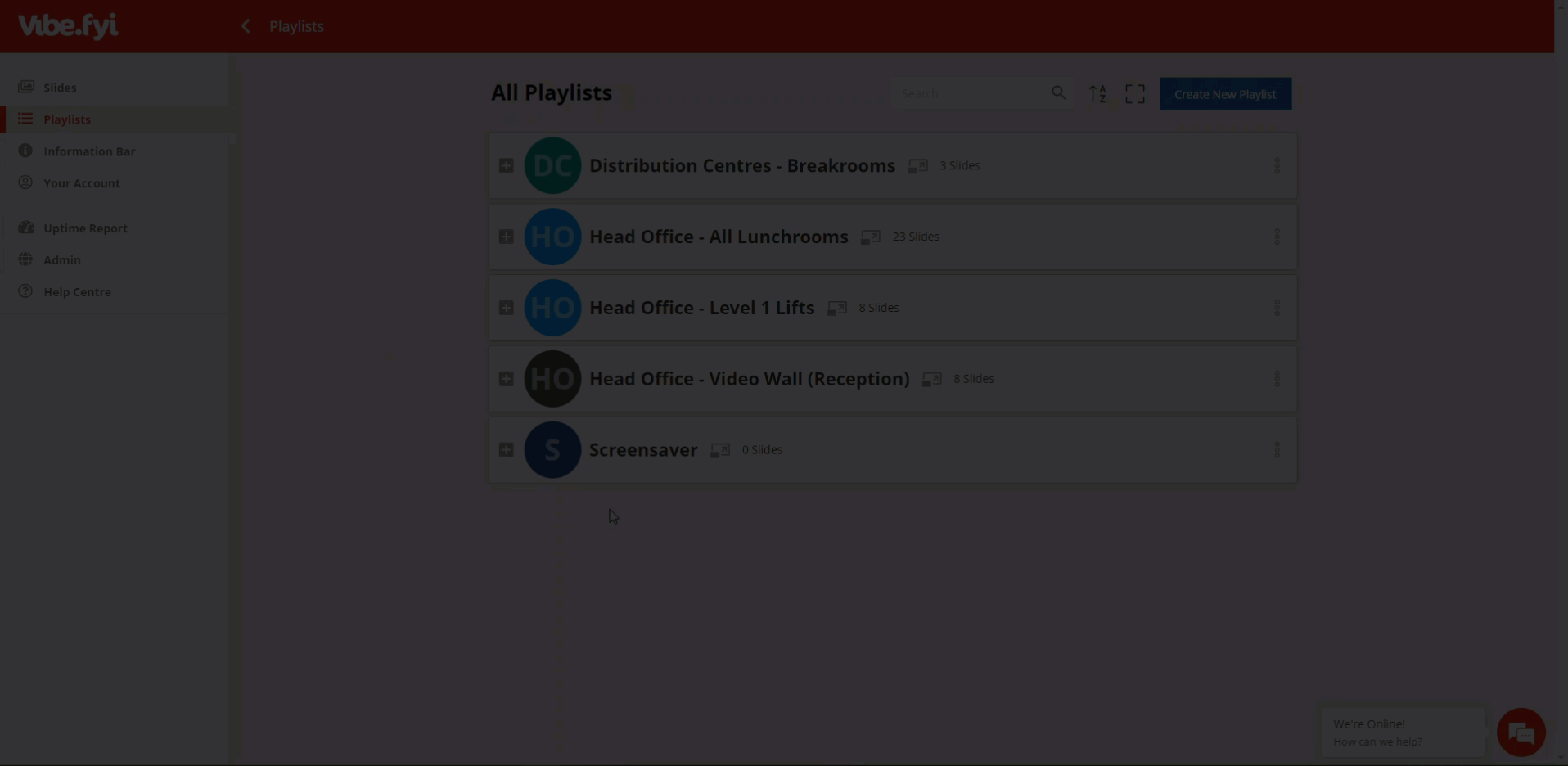 Manage schedules

If a playlist is linked to a schedule, you can access the schedule and view/manage the settings from within the playlist manager.

Click the schedule name to open the editor

Use the schedule manager to program your content


Add slides and/or playlists into the start timeslot

To change the start time, drag and drop slides/playlists into a new timeslot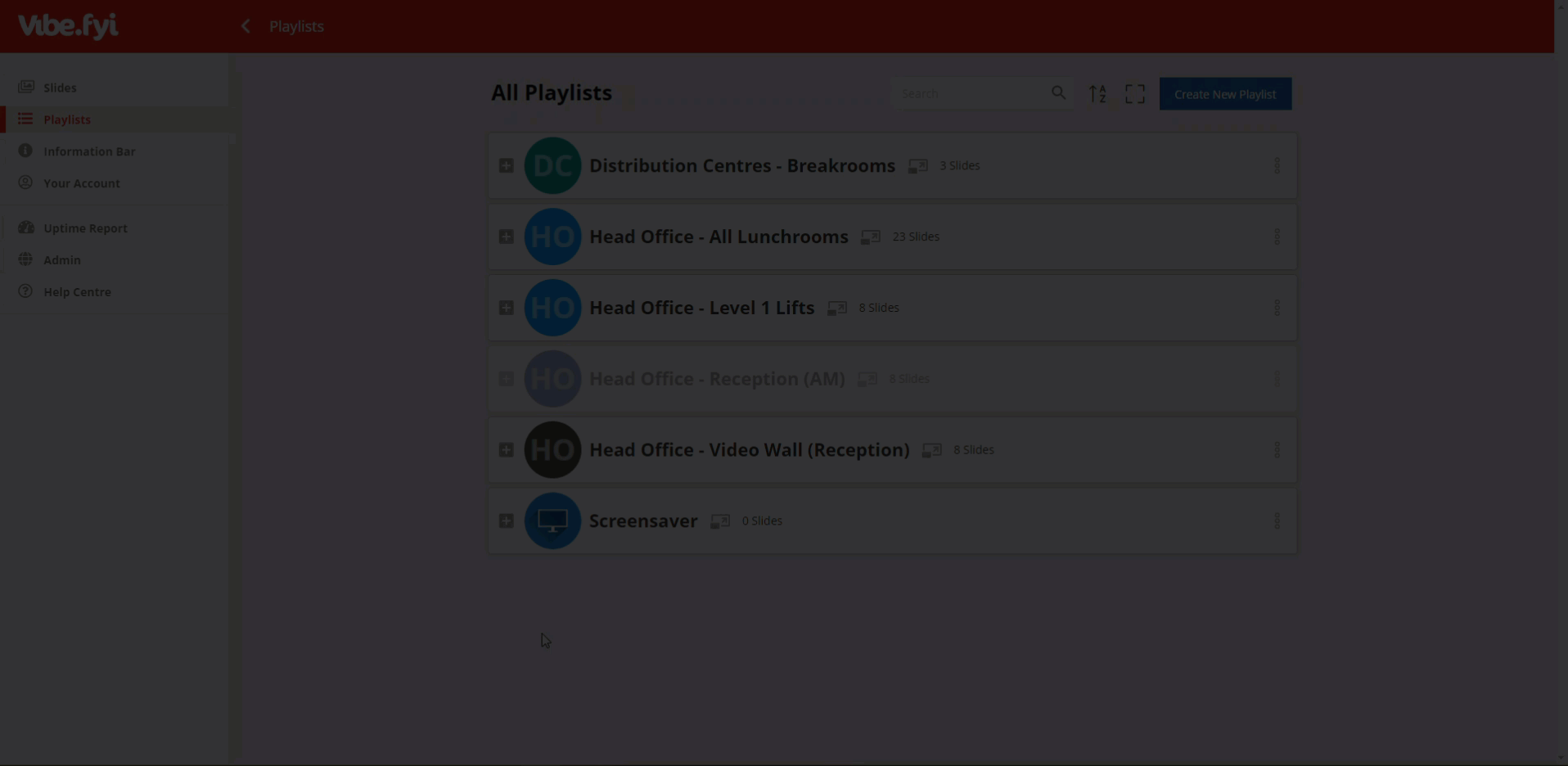 Troubleshooting
Alerts
If you see the 'This slide hasn't been generated yet' alert, please note that slide content can take up to 15 minutes to fully generate.

If you see the "This slide content that is only visible in specific locations" alert, please make sure you allocate the slide content

to that

particular location where the playlist is playing.

Vibe.fyi Inspire webinar recording

Playlist Manager Upgrade 2022

Join Aroha, our Customer Success Lead to get a sneak peek into the Playlist Manager upgrade, which is designed to give you better visibility of the content on your screens.