Slide Inspo
Data Template Tips
Update the data in the XLSX template locally (using the following as a guide), then save your changes.

| | | |
| --- | --- | --- |
| Data Column | | Supported Formatting |
| StartDate | Required | DD/MM/YYYY |
| Title | Required | Free format |
| Summary | Optional | Free format |
| Image | Optional | image:https://www.examplewebsite.com/imagelocation/imagename.jpg |
RSS feeds can be used to populate the slide, such as a 365 Calendar feed, or publicly available news feed. The images and text available in the feed will be pulled through into the hero and thumbnail components of the slide to show on screen.
Example RSS feed from NZ Herald

Slide Date/Time
Note that the Start Date/Time and End Date/Time can be set at both the slide level and the list item level.
Advanced scheduling will be switched off by default and can be toggled on as needed.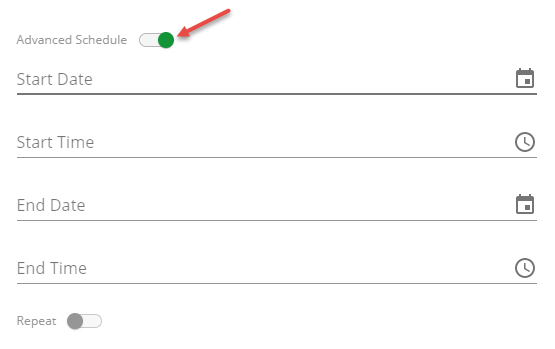 - Use the slide level advanced scheduling for slides that relate to a specific project or limited time messaging.
- Use the list item level advanced scheduling to have noticeboard items start or end screening depending on the timing of the item itself.